Recovered all my blog posts since 2000
Ah that's just great. Through a tense but harmless procedure I managed to recover access to my entire blogging history since the beginning.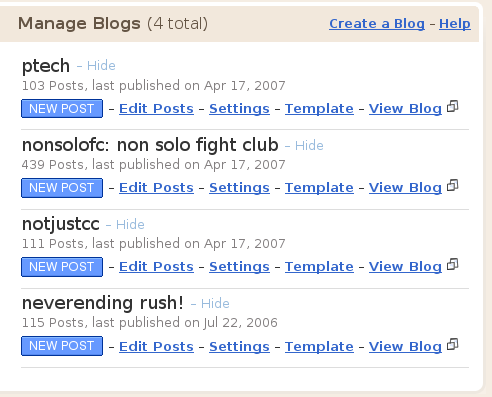 In the records it appears that my first ever blog post is dated May 8th 2000. A long time ago! I'll go even further and embarrass myself quoting it in full:
Hello there ! This is just my first experiment with Blogger. Please don't be upset if this is not yet so interesting and check back soon … please.
The next step will be importing all this content in all its glory into this blog. I am sure it's perfectly possible, though I expect it will take sometime. We will see. For now I am happy.
23 October 2008